ABOUT GIANANO
Gianano develops and builds projects that encourage the "art of living well". Whether it's a new development or an historic restoration, residential or commercial, Gianano is known for its high standards of quality and impeccable taste. Contact Gianano to inspect available homes or plan your own project together with the expertise of Gianano.
Residential projects
Commercial projects
EVO BENESSERE
EVO CAFE
TEATRO STUDIO BLU
---
The Gianano Team
ALBERTO VESCOVI CEO
GIANANO STAFF
Assistant manager:
RICCARDO VESCOVI
Architecs:
PAOLO GIANDEBIAGGI
GIANLUCA MORA
www.giandebiaggiemora.it
Restauration supervisor:
MICHELE ROTELLA
Commercial:
FEDERICA GALARDI
ELENA MALTINTI
Advertising/marketing design:
RONALD LOUIS
---
GIANANO COSTRUZIONI
Via S.Andrea, 12
51100 Pistoia Italy
TEL. +39 573 994 192
FAX +39 573 503161
mail
Commercial & residential projects - [1] [2]
EVO Benessere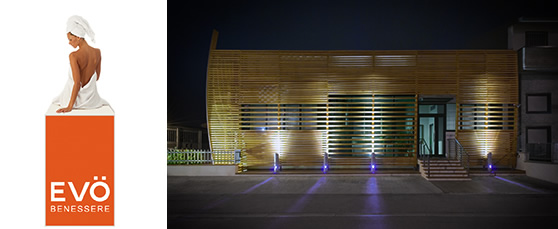 Gianano's commitment to modern life-style takes on new expression with Evo Benessere, a brand new, state-of-the-art beauty and wellness facility conveniently located in Pistoia's Sant'Agostino district. Evo offers a wide variety of spa treatments for men and women providing the utmost in relaxation and rejuvenation, along with the latest developments in massage, skincare, hydrotherapy and other spa services. A complete fitness center features selected, technologically advanced equipment. Spectacular architecture... ultra-luxurious facilities... friendly, expert staff... an oasis of calm where you can leave behind stress and strain to rebalance your mind and body. For more information see our web site or visit us for a tour of the facilities.


---
EVO CAFE

The latest creation from Gianano: Evo Cafe, the perfect locale for breakfast, lunch, afternoon tea or evening cocktails. At Evo Cafe you are surrounded by the fascinating atmosphere of British Colonial style decor: note the intricately tiled floor, wooden window blinds and ceiling fans. Evo Cafe's majestic bar is a popular meeting place throughout the day. The menu offers a wide variety of choices as well as daily specials. The Cafe is conveniently located at Pistoia's Sant' Agostino business district.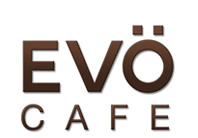 ---
Loft Burchiello Firenze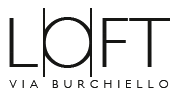 Gianano brings sophisticated loft -style townhouse living to Florence with LOFT BURCHIELLO. These 5 magnificent homes have been created from a former soap factory in the city's picturesque San Frediano neighborhood, just minutes from Piazza Tasso and the quiet serenity of Bellosguardo. Architects Giandebiaggi and Mora have combined a traditional Tuscan architectural vernacular with unique modernist detailing. The result is one of the most ambitiously avant-garde residential projects Florence has ever seen. The elegantly proportioned, free-flowing spaces, feature spectacular double-height family rooms. Custom chrome and glass staircases lead to dramatic overlooking balconies. LOFT BURCHIELLO quite simply defines modern living in the historic city of Florence.

www.gianano.it/loft_burchiello
---
Commercial & residential projects - [1] [2]